Experience downtown Kalamazoo with our offsite packages
We partner with other local hotels in the Kalamazoo area to help you experience everything that Southwest Michigan has to offer. Kalamazoo is home to a lively collection of hotels, microbrewries, concert venues and sporting events.
Located in the center of downtown Kalamazoo, the Radisson Plaza Hotel offers exceptional service with 340 guest rooms, combined with onsite restaurants and retail outlets making it the perfect venue for your offsite golf package.
OUR OFFSITE OPTIONS
Each offsite package offers a different value and can be customized to fit the number or rounds your group wants to play...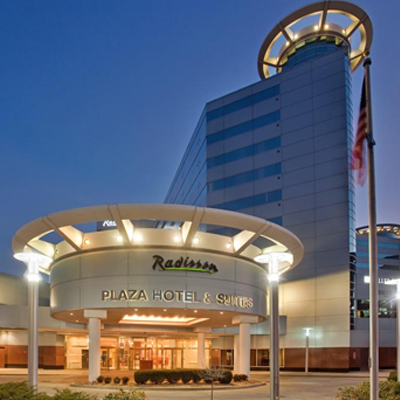 Radisson Plaza Hotel Kalamazoo
Exceptional comfort in Kalamazoo
When you stay at Radisson Plaza Hotel at Kalamazoo Center, you can easily walk to downtown restaurants and attractions like Bell's Brewery. We also recommend taking in a show at Kalamazoo State Theatre or a football game at Western Michigan University. If you need to get some work done, take advantage of free Wi-Fi and a business center at the hotel.
CONTACT US
Our offsite packages are customized by our reservation agents to fit the needs of your group. Let's get the conversation started! Please put the desired hotel, dates of stay and number of rounds you would like to play below and we will get back to you with a quote.